Estate & Letting agent fees can be difficult for sellers & landlords to understand and calculate. Some fees are ambiguous and the exact services on offer not always clear. Regional differences in agent fees add to the difficulty for sellers & landlords.
Looking to compare estate & letting agent fees & work out your costs? You've come to the right place.
For a brief overview, check out our infographic below. We recommend sellers & landlords try our agent fee comparison to get an accurate look at what agents charge in your area.
Once you run a comparison, we then show you local agent fees. In addition, we show you ratings, location & services offered by agents in your area. The comparison tool is free and takes 30 seconds to show results.
In this article is also an overview of agent services, what fees some of the popular agents charge and some things to look out for when dealing with an agent.
Compare Estate & Letting Agents
Enter your postcode & find the best agent for your property
Are you looking to learn more about estate or letting agent fees? (Click an option below)
Letting agent fees
For landlords looking to let out a property, our guide below will help you pick the right letting agent.
We cover off fees, services and what to looking out for.
There's no doubt that the right letting agent can improve your landlord experience. A good letting agent will mean less stress, more income and open the door to further investment properties.
1. Letting agent fee calculator
Letting agent fees vary depending on location, property type and of course the agent themselves.
To get the best comparison, we recommend using our letting agent comparison tool.
For a more generic picture, use our calculator below
Letting Agent Fee Calculator
2. HOW MUCH DO LANDLORDS PAY LETTING AGENTS?
The amount paid by landlords varies per agent, location & property type. To compare letting agents near you, enter your postcode below.
The comparison tool will show you letting agent fees, ratings & services in your area. This will give you a precise view on the agents in your area and what fees are on offer.
The services is completely free & results are shown within 30 seconds.
Compare Estate & Letting Agents
Enter your postcode & find the best agent for your property
3. LETTING AGENT FEES & SERVICES
Every property agent is different, including their fees and services offered. Take a look below to see the core types of fees letting agents charge
TENANT FIND FEES
Some agents charge for tenant finding fees and the service is exactly that, finding you a tenant!
Sometimes this may mean no tenancy agreement, no referencing and no viewings.
Below are descriptions of the services included in our letting agent fee calculator. This will help you understand what services are being costed out and what potentially is being excluded.
Remember, we recommend using our letting agent and property manager fee comparison feature. This will give you a breakdown of fees & ratings personalised to your property location.
Note: Occasionally landlords need to change a tenancy midway during the term. This usually includes an additional admin fee which will be between £30-60.
Furthermore, after 12 months, a tenancy renewal charge is usually applied to the landlord.
The tenancy renewal charge can be substantial. Some agents charge the same as finding a tenant in the first place!
How much do agents charge for finding a tenant?
Costs depend on if you want the agent to do most of the work (therefore most likely opting for a traditional agent) or you're willing to do some of the leg work yourself.
An online agent will charge between £80 – £200 to find you a tenant, conduct references and get the tenancy agreement in place
A traditional agent will change you between 8%-12% of monthly rent. For the higher fees you can expect more services undertaken in return.
Be sure to enter your details into the letting agent fee calculator above. This will enable you to get a better view of what fees you can expect as a landlord.
Fully Managed Fees
Fully managed services are supposed to leave the landlord pretty much hands off when it comes to managing the property. Aside from the above tenant find fees, letting agents & property managers will also cover:
Maintenance can be a contentious issue. Landlords want to avoid being charged £1,000 for a squeaky door (that's an exaggeration of course!).
Therefore when it comes to damages & repairs, landlords want to have an element of control.
Landlords need to be involved in finding contractors, comparing repair quotes and giving the go ahead for a repair to be done.
This reduces the risk of landlords feeling they have been priced unfairly, based on their letting agents or property managers' costs.
How much do letting agents charge for fully managed services?
For fully managed activities, commonly a 12-18% fees of monthly rent will be charged. Use the letting agent fee calculator above to get a view based on your expected rental income.
GUARANTEED RENT FEES
Guaranteed rent policies are created to pay out to landlords, should rent not be received.
Depending on the small print, landlords are usually covered if:
The policy can therefore be used to add a buffer for any mortgage payments the landlord needs to still make.
You'd need to vet the policy carefully. As with any insurance policy, the pay out terms can be complex. Landlords may not get paid out for 6 months under some terms.
How much do letting agents charge for guaranteed rent?
Prices range from £80 – £200 per year. The more expensive policies tend to have less restrictions and lower pay out periods.
OTHER TYPES OF LETTING AGENT & PROPERTY MANAGER FEES
 As there are a high volume of letting agents & property managers on the market, there are a host of other fees that can be charged to landlords.
These fees sometimes are already wrapped up in the service agreement you have. On the other hand some property agents will charge separately.
Below are some of the fees landlords will need to look out for, should the services be required
TENANT RENEWAL FEE
If the letting agent or property manager has found you a tenant, the term for that tenant (i.e. the duration of the rental agreement) will be stated in the tenancy agreement.
Once that term ends and you want to keep the same tenant, a tenancy renewal fee could be requested.
Landlords can find this fee frustrated.
The hard part of the job, finding the tenant, is already done.
The renewal fee covers the writing up of the new agreement, included new regulatory terms and updating dates etc.
If you don't want to pay this fee, you need to ensure it's not included in the agreement you have with the letting agent or property manager.
The tenancy renewal fee also cannot be passed onto the tenant, due to new legislation in 2019.
How much are letting agent tenancy renewal fees?
Agents usually charge £45 – £120 for renewing a tenancy agreement. Not all agents charge, so again check the small print.
Once the term in the original agreement expires, landlords can switch their tenant to become 'periodic'. This means the tenancy becomes a 'rolling' contract with no end date, usually involving the original set of terms and conditions
RESERVE FUND FEE
Compare Estate & Letting Agents
Enter your postcode & find the best agent for your property
For landlords looking to sell their property, the agent will of course take their commission.
Advertising the property, conducting viewings and dealing with negotiations are part and parcel of this service.
With the invasion of online agents in the property market, landlords now have financially better options when selling their property.
Instead of a commission based on % of the properties sale value, online agents offer a fixed fee system.
Regardless of how much the property sells for, the fee to the agent stays the same.
However with the lower fees, landlords may have to do more of the work themselves.
Commonly this will involve arranging & conducting viewings. Fine if you have the time. But for the busier landlord this may not be possible.
However be mindful that an agent may charge you a fee, if you decide to sell your property while still within the fixed term of an agreement.
So even if you sell the property via a different agent, as you've broken the term with your rental agent, a fee may be applied. We cover this below, see the exit fees section.
EARLY EXIT FEES
If you have signed an agreement with a property agent, within that agreement will be a term.
This term refers to how long you agree to use that agent for rental services.
If you wish to exit the agent early, an early exit fee may apply. This adds some security to the agent should landlords exit early.
This fee is reasonable, as there is an agreement in place and the agent will need some security for their own business.
If however, you are wanting to exit because of poor service, exit fees can be challenged.
If the terms of agreement haven't been stuck to by the agent, then landlords can be well within their rights to exit the agent without incurring a fee.
Rent not being collected, the property not maintained or landlord requests not being adhered, are all possible dispute topics.
This signals ever more importance to what's included in your agreement with the agent.
Ensure you cover all the aspects of services you are paying for in the agreement. In addition make sure early exit fees are looked at, including wording the agent has included where exit fees do not apply.
Furthermore, if your agent is adamant that early exit fees are going to be applied, then the following complaint procedures can be followed:
"One good thing about dealing with letting agents is that they have to be part of an approved redress scheme. This has been a legal requirement since 1 October 2014.
Redress schemes can help you resolve a dispute between you and your letting agent.
Both landlords and tenants can complain to these schemes, which help to mediate disputes between landlords, letting agents and tenants over letting agent failings.
If you've exhausted the letting agency's internal complaints procedure and are not satisfied with its response, you can take your complaint to one of these schemes.
All letting agencies must clearly state which scheme they are members of. The government-backed schemes are:
The Property Ombudsman (TPO)
The Property Redress Scheme"
How much are letting agent early exit fees?
Exit fees can be up to 10% of the remainder rent that is still expected, for the remainder of the term.
So let's say you wish to exit your agent, because of reasons excluding a dispute regarding the service. You have 6 months left and rent equates to £1,000 per calendar month.
Your early exit fee would £100, multiplied by the number of months still in the agreement = £600.
TENANT LATE PAYMENT FEES
Within the tenancy agreement, usually stipulated is how much tenants need to pay additionally, if they are late on rent.
This is used as a deterrent to the tenant failing to pay rent on time.
Letting agents can then take a piece of this late payment charge as commission. Late payments have to be tracked & chased, which is their justification for taking a piece of the fees.
Ideally, you want to negotiate this type of fee out of any agreements with the agent.
Agents making money from tenants not paying on time is not a behaviour you want to incentivise!
How much are letting agent late payment fees?
5% – 10% of the fee charged to the tenant for not paying rent on time can be expected to be paid to the agent.
Usually, tenants face appx 5% hit because of not paying on time.
INVENTORY FEES
Recording a detailed list of items within your property prior to letting it out is essential for dispute resolution.
Therefore, if you find items are missing or damaged, the original inventory can be referred back to as a reference.
How much are letting agent property inventory fees?
Landlords with smaller properties can expect to pay around £100. When properties with more than 3 beds are involved, prices can go up to £200. Note, we included this cost in our letting agent fee calculator at the top of the page
3. Negotiating letting agent fees
Most letting agents will have some room to maneuver on their fees. Depending on yours & theirs situation, the fees can be knocked down to some extent.
Below are some points on how to negotiate with agents and the types of things that should be brought up.
Rental income of the property
If the property generates a low rental income, it's not much of a big deal for the agent. Let's face it, it's not going to change their revenues.
However if your property is a large 5 bed, based in the centre of Mayfair, that's a different situation.
Agents often take a % of the properties rental income as a fee. So if you have a single property generating £2,000 – £3,000 a month, it's a great earner for an agent.
As a result, they'd most likely be willing to accommodate lowering their fees if that helps them win your instruction
Do you know other landlords?
If you have a wide network of landlords in your circle, agents will want you on their side.
Generating landlord leads is a tough and costly business. So if you can spread the agent's services to a number of other landlords the worth of that is extremely high.
Talk to potential agents about how you can help them get more of your landlord friends on their books to try to get the fee down.
Alternatively, many letting agents have referral fees. In exchange for a new landlord, they pay the referrer. This can be as high as £500!
So if you can't get the agent to cut their fee by offering a good word of mouth campaign, you can potentially offset the agent's fees through a referral income.
Use your portfolio to get lower letting agent fees
If you're renting out multiple properties, you have the potential to be a cash cow for a letting agent.
You have the potential to add multiple properties to the agents catalog, without them needing to do a single bit of advertising.
Leverage this in your negotiation with letting agents. If they give you a lower fee and do an amazing job, offer the opportunity for more properties to be thrown the agents way.
Amazing tenants can help get you a better agent fee
Possibly you're in a great position of having a property that already has a great tenant.
They never moan, always pay rent and maintain the property themselves.
So all you really need is an agent to keep up with the latest legal obligations/paperwork and collect the rent.
With a reduced amount of tasks you need an agent to do, they may be willing to give you a better deal.
Well built and modern properties
Your property type is a big factor in negotiating letting agent fees.
Has it recently undergone a major renovation? 
New electric & gas systems, roof improvements, kitchen upgrades and investment in decor makes tenants happy.
Happy tenants don't complain and stay put.
This makes the job of a letting agent a lot easier. In exchange, accommodations to lower fees can happen.
Type of tenants plays its part in the letting agents fee
If you're picky about your tenant, it makes letting agents' jobs a lot harder. More vetting and more conversations need to take place.
A professional tenant with years of renting history may be what you're looking for.
Whereas a family with 2 young children, a dog and a cat might not be quite up your street for that property you just decorated.
If cutting back on the fees you pay to an agent is your objective, being less selective in your tenant choice is an idea.
Many agents work with social housing departments. With a pipeline of ready made tenants available from local councils, agents can find tenants quite easily and quickly if you're open to this type of service.
However when renting out your property to social housing firms, you may get less rental income – however the rent is likely to be guaranteed to some extent.
Consider HMO lets to get a lower fee
On one hand, an agent wants an easier life. Meaning less advertising, trips to the property and complaints.
However they also want to boost their revenue.
By operating a HMO and letting your property out to multiple tenants, generally more rental income is gained.
And as many agents work on a % of the properties rental income, they may be more interested in taking on HMO properties and therefore accept a lower fee.
Add minimum rent stipulations
You may have a target rental income in mind for your property. This can be used when negotiating fees with letting agents
You can potentially agree to a setup with a letting agent where they profit substantially from getting more rental income.
For instance you could agree with the agent that as long as you get £1,000 per month from the rental income, they keep the rest.
The agents income will therefore be tied into the deals they are able to obtain for your tenancy.
It also keeps you happy as you get the rent you wanted.
This does put a lot of risk on the agent. Their fee is now more dependent on how well of a job they do.
However if they have a pipeline of tenants who are willing to pay a premium, happy days for the agent.
Or the agent may feel you've undervalued the property. So taking it on using this type of setup may be to their advantage.
4. LETTING AGENT FEE BAN, LANDLORDS BE AWARE!
Both sides of the letting agent and tenant relationship need protection, which is why there are several laws and guidelines in place to do just this.
A recent Tenant Fee Ban is one such rule that was recently enacted to help protect tenants from unfair or exorbitant charges.
Renters who fail to ask questions or read the fine print are often at risk for being taken advantage of.
The unfortunate part is that even the best letting agents get a bad name. Tenants assume agents have bad intentions. Understanding the parameters of the Tenant Fee Ban helps all parties involved (tenants, landlords, and letting agents) feel safe and protected.
This impacts landlords in a big way. First if you're charging fees to tenants, you need to ensure they fall within the law.
Secondly with agents unable to charge tenants for certain services, there's a risk to landlords of increased costs.
In this section, we'll discuss all aspects of this recent piece of legislation including when and why it was created and how to successfully navigate your business while remaining compliant.
WHEN WAS THE TENANT FEE BAN ENACTED?
The Tenant Fee Ban came into creation on 1 June 2019. This act made it illegal for landlords to unfairly charge tenants additional fees when renewing a tenancy agreement or entering into a contract for a new property.
Any new contracts signed on or after 1 June 2019 are subject to the parameters of this legislation. As of 1 June 2020, all other tenancy agreements are also impacted by the Tenant Fee Ban.
WHAT IS THE TENANT FEE BAN?
Remaining compliant with this new legislation means having a full and complete understanding of what it is.
We've already said that the Tenant Fee Ban stops landlords and letting agents from charging unnecessary fees to renters, but what fees are covered under this ruling?
In short, the only fee that a landlord can rightfully charge a tenant is rent. This ban eliminates hidden charges and prevents landlords or agents from adding on additional fees after the contracts are signed.
In addition to rent, tenants are allowed to charge additional fees only if they are specifically named in the contract and listed as an approved payment.
Examples of such approved payments and charges are:
Utilities, TV license, communication, or Council tax
A refundable deposit (no more than 1 weeks rent)
Changes to the tenancy requested by the tenant
A refundable tenancy deposit that shall not exceed 5 weeks rent (or 6 weeks if the annual rent is more than £50,000).
Early termination fees if the tenant requests to end the agreement prematurely
A protected fee for lost keys, security devices, or late payments
Professional cleaning fees in the event that there's extensive damage to the property
Here is a brief breakdown based on rent of £500.
Refundable rent withholding – £500
Refundable deposit – £2000
Tenant requested changes to the agreement – £50
One week late rent – £15
Lost key or security device – Between £10 and £50
Early termination fee (if requested by the tenant) – This amount depends on the losses incurred by the landlord or letting agent
Ultimately, the Tenant Fee Ban is designed to improve working relationships and open lines of communication in the real estate and rental market.
Some people argue that while tenants are feeling the positive effects of this ban, that landlords and letting agents are experiencing a financial loss.
BENEFITS OF THE BAN FOR TENANTS
So what exactly are the benefits of the Tenant Fee Ban as seen from the renters perspective? In the past, tenants faced countless upcharges and additional fees after signing a rental agreement.
From tenancy renewal fees to charges for the initial contract set-up, credit checks and referencing, to administrative fees, many renters felt taken advantage of.
Many letting agents were guilty of passing down nominal fees (like cell phone bills and postage) to tenants.
Many of these fees were referred to as "administrative" to keep tenants in the dark about what the charges really were. Before the Tenant Fee Ban was created, there was no protection for tenants.
Letting agents and landlords were allowed to charge whatever they wanted, whenever they wanted, without much repercussion or penalty. This meant that some letting agent fees were much higher than others, forcing tenants to shop around and navigate influxes in prices.
THE EFFECT ON LETTING AGENTS
While it may seem that the letting agents were at fault and that the Tenant Fee Ban was necessary to protect renters, not all letting agents were guilty of upcharging and adding ridiculous administrative fees to the agreement.
Unfortunately, reputable letting agents (both online agents and traditional), as well as landlords, are feeling the negative impact of this new ban due to the immoral behavior of a few.
Some real estate professionals predict that these guidelines could cost letting agents and landlords between £50 and £160m.
The whole purpose of the ban is to prevent dishonest landlords and letting agents from adding hidden fees to contracts and tenancy agreements.
The ban stops landlords from charging tenants exorbitant fees for things that aren't their responsibility to begin with.
Here are just a few of the fees that the Tenant Fee Ban prevents landlords and letting agents from charging:
Any fees related to setting up or renewing an existing tenancy (this includes, but isn't limited to, credit checks, referencing, and inventory).
Check-out fees
Third-party fees
Viewing or showing fees
The biggest problem for letting agents is that these fees make up a big portion of their monthly revenue.
As a result, many agents are now charging landlords increased rates to try and recoup some of their lost income.
Lost income isn't the only hurdle landlords face in light of this new Tenant Fee Ban. To balance out their own expenses, many landlords are forced to raise rent.
This leads to fewer prospective tenants and longer vacancy periods.
Without steady income, landlords can't perform routine maintenance or improvements to their rental properties. This makes it even more difficult to find reliable tenants.
The main reason landlords hire letting agents is to make the rental process easier. After all, being a property manager is a full-time job in itself. From finding and vetting tenants to scheduling showings and performing routine maintenance and repairs, many landlords turn to agents for help.
The new Tenant Fee Ban is forcing many landlords to burden these responsibilities themselves to save money.
Although this technique saves the landlord money now, it could end up costing more in terms of stress, time, and quality of life.
Remember, this is just one new regulation. There are constantly changes in guidelines and legislation to keep up with.
WHAT HAPPENS IF YOU DON'T COMPLY?
Are you a landlord or letting agent considering not following the rules? Are you desperate to keep conducting business as usual and think non-compliance with the new Tenant Fee Ban is no big deal? Think again.
If you choose not to follow these guidelines you could be facing even more financial trouble.
The initial fine is £5,000. After that, a second violation is an additional £30,000 and up to 5 years in jail!
In some cases, landlords are taken to court for multiple offences. Not only will disobeying the law hurt you now, but it could permanently damage your reputation.
Word gets around and if you're known as a dishonest landlord, you'll have a hard time finding tenants that trust you.
Landlords who violate these terms or receive two financial penalties in any calendar year are added to a database for rogue landlords and letting agents. At this point, you're basically blacklisted in the real estate world.
As of 1 June 2020, all landlords and letting agents are required to follow the Tenant Fee Ban guidelines regardless of how many properties they have.
THE BEST LETTING AGENTS AND LANDLORDS FOLLOW THE RULES AND PROVIDE QUALITY SERVICE
The relationship between tenant and landlord is equal parts professional and personal. Landlords are responsible for providing tenants with a safe and secure place to reside at a fair price.
Tenants put their trust in their landlord, which is why the Tenant Fee Ban is an important piece of legislation. The act was created to help foster a transparent relationship between both parties, leading to more trust and a long-term, working partnership.
Letting agents and landlords who choose to ignore not only their moral obligations but legal ones, are at greater risk for ruining both their professional reputations and lifelong careers.
WHAT LETTING AGENT FEES ARE BANNED?
Inventory
Credit checks
Referencing
Fees associated with establishing or renewing a tenancy
Third-party checks
Check-out fees.
WHAT FEES CAN LETTING AGENTS LEGALLY CHARGE?
Acceptable tenant fees under the Tenant Fee Ban include:
Utilities
Council tax
TV licence
Refundable holding deposit
Changes or payments requested by the tenant
Payments as a result of early termination by tenant's request
A refundable tenancy deposit
Late rent payments
A fee for lost keys or security devices
Cleaning fees for excessive damage.
5. LETTING AGENT FEES NEAR YOU
Now you have an idea about the letting agent & property manager fees you can expect, use Rentround to get the best agent with fees that suit you.
Enter you postcode here with a few details about the services you need, then we will do the rest!No need to call multiple agents and write down fees to do a comparison.A letting agent fee calculator and the ability to compare letting agents all in one place.
Letting agent fees in London
Finding a tenant, essentially involves posting a property on one of the leading portal sites.
From there, tenant leads are generated as interest in the property is created.
Depending on the agent, a tenant find fee includes answering inquiries and conducting viewings.
Following which, again depending on the agent, the service will include the drawing up of tenancy agreements, collecting the first rent & handover the keys to the property.
However online rental agents usually differ to the above offering.
With an online rental agent, landlords can expect lower fees. With the lower fees landlords are expected to do more work, the most time intensive of which is conducting viewing themselves.
LETTING AGENT FEES FOR FINDING A TENANT IN LONDON
The below table shows how much a letting agent in London will charge for finding a tenant. The structure of how an agent will charge a landlord differs.
Some prefer an ongoing monthly fixed fee or % of the rental income. While other charge a flat one off fee at the beginning of the tenancy.
Based on the data, there are huge variances between what fees are charged. The cheapest agent to find a tenant is 99home.
Whereas the most expensive, based on a monthly rental income of £1,000 is Marybow and Base property specialists. However it's not always that simple. Marybow & Base property services focus on a small region within London, whereas 99home is nationwide.
As a result, these 2 agents are likely to have distinct, niche knowledge of their area – for some landlords this may result in a better service for their particular property.
There are a number of agents charged a fixed one off fee for finding a tenant for a property in London.
This may be an advantage for landlords with property with a large rental income.  For properties generating a monthly income of £3,000+ per month in rent, forking out 10%, £300 a month in tenant find fees can be costly.
A fixed fee in this example may be the best course of action to take.
| Letting agent name | Letting agent name | Letting agent name | Letting agent name |
| --- | --- | --- | --- |
| LettingaProperty.com | £149 | One off | £149 |
| Accommodation.co.uk | 4% | pcm | £480 |
| Hunter Ashley Sales & Lettings | £395 | One off | £395 |
| Base property specialists | 10% | pcm | £1,200 |
| Home Made | £948 | One off | £948 |
| Hanson Estates | 50% | Of first months rent | £500 |
| J Property Management Limited | £400 | One off | £400 |
| 99home | £99 | One off | £99 |
| Cole Harding | 6% | pcm | £720 |
| Markeves Estates | 6% | pcm | £720 |
| Haart | 100% | Of first months rent | £1,000 |
| Marybow | 10% | pcm | £1,200 |
| Mark Hart Real Estate | 6% | pcm | £720 |
| Venndor Properties | £899 | One off | £899 |
| Drury Estates | 9% | pcm | £1,080 |
LETTING AGENT FEES FOR FULL PROPERTY MANAGEMENT IN LONDON
Full property management is often a service landlords with a lack of experience or wish for a hands off buy to let property income.
The fees are higher than finding a tenant due to the additional activity involved that the agent has to undertake.  As with fees for finding a tenant, letting agents will charge based on varying sets of fee structures.
| | | | |
| --- | --- | --- | --- |
| Letting agent name | Fees charged | Fee structure | Fees paid on £1,000 monthly rent (per annum) |
| LettingaProperty.com | £99 | pcm | £1,188 |
| Accommodation.co.uk | 12% | pcm | £1,440 |
| Hunter Ashley Sales & Lettings | 9% | pcm | £1,080 |
| Base property specialists | 15% | pcm | £1,800 |
| Home Made | 4% | pcm | £480 |
| Hanson Estates | 10% | pcm | £1,200 |
| J Property Management Limited | 8% | pcm | £960 |
| 99home | £85 | pcm | £1,020 |
| Cole Harding | 10% | pcm | £1,200 |
| Markeves Estates | 12% | pcm | £1,440 |
| Haart | 14.40% | pcm | £1,680 |
| Marybow | 12.00% | pcm | £1,440 |
| Mark Hart Real Estate | 11% | pcm | £1,320 |
| Venndor Properties | £799 | One off | £799 |
| Drury Estates | 14% | pcm | £799 |
Home-Made really offer a competitive deal when it comes to full management fees in London, charging just 4% per calendar month.
On a rental income of £1,000, Home-Made would be charging £480 per year.
As always there are a number of agents charging fixed fees for managing a property. Venndor charge an attractive £799 as a one off payment for full management. This could be attractive to landlords looking for the lowest priced letting agent.
LETTING AGENT FEES FOR GUARANTEED RENT IN LONDON
At the turn of the year 2020, near enough every agent had a guaranteed rent package available for landlords.
However due to the rental arrears and additional risk Covid-19 has caused, many agents have been forced to pull back this type of service.
This leaves landlords worried about the security of their rental income exposed. However there are a few letting agents still open to providing this service. 99home have a rent guarantee package available at £85 per calendar month.
With the scarcity in the market, this is proving a highly sought service from the nationwide letting agent
SO WHO IS THE BEST LETTING AGENT IN LONDON?
Picking the best letting agent isn't always simple. The cheapest doesn't mean the best and the agent that will do the most for your property may not be cost effective enough for your aims.
Looking at how quickly an agent lets out your property and what rent they achieve, can be another good indicator to look at when picking your letting agent.
Take a look below and see which agents get the most rent and their timeframes to get your property rented out. Remember this data always fluctuates.
| | | |
| --- | --- | --- |
| Letting agent name | Average monthly rent obtained | Average listing time (weeks) |
| Accommodation.co.uk | £1,543 | 4 |
| Hunter Ashley Sales & Lettings | £1,183 | 2 |
| Base property specialists | £1,963 | 6 |
| Home Made | £1,855 | 8 |
| Hanson Estates | £1,330 | 8 |
| J Property Management Limited | £702 | 15 |
| 99home | £1,213 | 11 |
| Cole Harding | £2,119 | 14 |
| Markeves Estates | £2,002 | 2 |
| Venndor Properties | £1,057 | 15 |
| Drury Estates | £1,998 | 20 |
For a more accurate view, run a letting agent comparison on our homepage.  At the current time of writing Markeves and Hunter Ashley are the quickest letting agents in London at renting out a property, with an average of 2 weeks.
Markeves in this instance looks particularly favourable, as its 2nd in the rankings for achieving the highest amount of rent, it an average of £2,002 per calendar month. The top spot of achieving the highest rent goes to Cole Harding.
Operating mostly in North London, the agent on average achieves a rental income of £2,119.
LETTING AGENT FEES OUTSIDE OF LONDON
If you want to compare letting agents in your area, use our comparison tool to get an understanding of agent fees & performance near you.
We've also included some further data below on letting agents covering Birmingham, Yorkshire, Manchester & Liverpool.
FEES FOR FINDING A TENANT IN BIRMINGHAM
| | | | |
| --- | --- | --- | --- |
| Letting agent name | Fees charged | Fee structure | Fees paid on £1,000 monthly rent (per annum) |
| Accommodation.co.uk | 4% | pcm | £480 |
| Open House Birmingham | £199 | One off | £199 |
| Click Lettings and Sales | 50% | 1st months rent | £500 |
| ROUDS | £99 | One off | £99 |
| Open House Edgbaston | £245 | One off | £245 |
| Empire Lettings & Property Management Ltd | 12% | pcm | £1,440 |
| Shape Lettings LTD | £450 | One off | £450 |
| MAK Estates | £395 | One off | £395 |
| JustMove | £150 | One off | £150 |
FEES FOR FINDING A TENANT IN MANCHESTER
| | | | |
| --- | --- | --- | --- |
| Letting agent name | Fees charged | Fee structure | Fees paid on £1,000 monthly rent (per annum) |
| Accommodation.co.uk | 4% | pcm | £480 |
| Kirn Estates Ltd | £395 | One off | £395 |
| Clear Choice Properties | £150 | One off | £150 |
| The Lettings Cloud | £195 | One off | £195 |
| X1 Lettings | Full management only |   |   |
| Ellenbrook Estates Ltd | 10% | pcm | £1,200 |
| Brentwood Lettings | 10% | pcm | £1,200 |
FEES FOR FINDING A TENANT IN LEEDS
| | | | |
| --- | --- | --- | --- |
| Letting agent name | Fees charged | Fee structure | Fees paid on £1,000 monthly rent (per annum) |
| Accommodation.co.uk | 4% | pcm | £480 |
| Yorkshire Letting Agency | 80% | 1st months rent | £800 |
| Linley & Simpson | 75% | 1st months rent | £750 |
| Stoneacre Properties | £250 | One off | £250 |
| X1 Lettings | Full management only |   |   |
| Butlers Estate Agents Ltd | £345 | One off | £345 |
FEES FOR FINDING A TENANT IN LIVERPOOL
| | | | |
| --- | --- | --- | --- |
| Letting agent name | Fees charged | Fee structure | Fees paid on £1,000 monthly rent (per annum) |
| Accommodation.co.uk | 4% | pcm | £480 |
| Apropos | £150 | One off | £150 |
| Dep Property Solutions | £350 | pcm | £350 |
| Northwood Wirral | 100% | 1st months rent | £1,000 |
| X1 Lettings | Full management only |   |   |
| Enviro Estates | 10% | pcm | £1,200 |
| Amazon Management Services Ltd. | £210 | One off | £210 |
FULL MANAGEMENT FEES IN BIRMINGHAM
| | | | |
| --- | --- | --- | --- |
| Letting agent name | Fees charged | Fee structure | Fees paid on £1,000 monthly rent (per annum) |
| Accommodation.co.uk | 12% | pcm | £1,440 |
| Open House Birmingham | £35 | pcm |   |
| Click Lettings and Sales | 10% | pcm | £1,200 |
| ROUDS | 7% | pcm | £840 |
| Open House Edgbaston | 8% | pcm | £960 |
| Empire Lettings & Property Management Ltd | 12% | pcm | £1,440 |
| Shape Lettings LTD | 10% | pcm | £1,200 |
| MAK Estates | 8% | pcm | £960 |
| JustMove | 9% | pcm | £1,080 |
FULL MANAGEMENT FEES IN MANCHESTER
| | | | |
| --- | --- | --- | --- |
| Letting agent name | Fees charged | Fee structure | Fees paid on £1,000 monthly rent (per annum) |
| Accommodation.co.uk | 12% | pcm | £1,440 |
| Kirn Estates Ltd | 12% | pcm | £1,440 |
| Clear Choice Properties | 8% | pcm | £960 |
| The Lettings Cloud | 9% | pcm | £1,080 |
| X1 Lettings | 8% | pcm | £960 |
| Ellenbrook Estates Ltd | 10% | pcm | £1,200 |
| Brentwood Lettings | 10% | pcm | £1,200 |
FULL MANAGEMENT FEES IN LIVERPOOL
| | | | |
| --- | --- | --- | --- |
| Letting agent name | Fees charged | Fee structure | Fees paid on £1,000 monthly rent (per annum) |
| Accommodation.co.uk | 12% | pcm | £1,440 |
| Apropos | 12% | pcm | £1,440 |
| Dep Property Solutions | 12% | pcm | £1,440 |
| Northwood Wirral | 13% | pcm | £2,246 |
| X1 Lettings | 8% | pcm | £1,382 |
| Enviro Estates | 15% | pcm | £2,592 |
| Amazon Management Services Ltd. | 8% | pcm | £2,157 |
FULL MANAGEMENT FEES IN LEEDS
| | | | |
| --- | --- | --- | --- |
| Letting agent name | Fees charged | Fee structure | Fees paid on £1,000 monthly rent (per annum) |
| Accommodation.co.uk | 12% | pcm | £1,440 |
| Yorkshire Letting Agency | 8% | pcm | £960 |
| Linley & Simpson | 15% | pcm | £1,800 |
| Stoneacre Properties | 7% | pcm | £840 |
| X1 Lettings | 8% | pcm | £960 |
| Butlers Estate Agents Ltd | 9% | pcm | £1,080 |
SO WHO IS THE BEST LETTING AGENT ACROSS THE BIG CITIES?
Being title 'the best letting agent' is very subjective. Some agents may call themselves the best letting agent based on being the biggest.
Others may point to their 'impartial' awards they'd received over the years.
While it's for every landlord to decide who is the best letting agent for themselves, below is some performance data to help that decision.
Remember if you're looking for a letting agent when renting out your property, run a search using our agent comparison tool.
| | | | |
| --- | --- | --- | --- |
| Letting agent name | Average rent obtained | Average time to rent out a property | City |
| Accommodation.co.uk | £1,543 | 4 | Birmingham |
| Open House Birmingham | £1,153 | 6 | Birmingham |
| Click Lettings and Sales | £780 | 7 | Birmingham |
| ROUDS | £611 | 4 | Birmingham |
| Open House Edgbaston | £1,153 | 6 | Birmingham |
| Empire Lettings & Property Management Ltd | £594 | 16 | Birmingham |
| Shape Lettings LTD | £563 | 3 | Birmingham |
| MAK Estates | £936 | 4 | Birmingham |
| JustMove | £685 | 6 | Birmingham |
| Yorkshire Letting Agency | 966 | 8 | Leeds |
| Linley & Simpson | 910 | 3 | Leeds |
| Stoneacre Properties | 800 | 2 | Leeds |
| X1 Lettings | 464 | 4 | Leeds |
| Butlers Estate Agents Ltd | 594 | 5 | Leeds |
| Kirn Estates Ltd | £923 | 1 | Manchester |
| Clear Choice Properties | £910 | 3 | Manchester |
| The Lettings Cloud | £810 | 1 | Manchester |
| Ellenbrook Estates Ltd | £594 | 5 | Manchester |
| Brentwood Lettings | £594 | 5 | Manchester |
| Apropos | 923 | 1 | Liverpool |
| Dep Property Solutions | 652 | 3 | Liverpool |
| Northwood Wirral | 529 | 7 | Liverpool |
| Enviro Estates | 470 | 6 | Liverpool |
| Amazon Management Services Ltd. | 628 | 9 | Liverpool |
6. AVERAGE ONLINE LETTING AGENT FEES
To get a fair view in this modern day, you need to consider online letting agents when trying to get a sense of what an agent may charge you.
Online letting agents aren't for everyone, the expectation is the landlord would need to do more work than they would need to do under a 'normal' agent.
However no doubt, there are big savings landlords can make when getting an online agent to rent out their property.
Some agents charge just double figure to find a tenant – a big difference to being charged an entire months rent to find a tenant, which some traditional agents charge. The below table outlines how much online letting agents charge.
| | | |
| --- | --- | --- |
| Online letting agent | Tenant Find | Key information |
| | £149 | Rent collection Type Services: £49pcm + £149 one off fee. Fully managed will cost you £89 + £149 one off fee |
| | £129 | No frills service, landlord does the viewings Rent Collection Type Services: £149pcm + £950 one off fee. Fully Managed: £5%pcm + £99 (one off fee) |
| | £298 | A few advertising packages, basic rent collection not offered, so keep that in mind for the long term. Discounts offered on multiple properties. Fully Managed: £72pcm + £599 (one off fee) |
| | £49 | The bare basics offered under this package. Fee includes 3 months advertising to find a tenant on the biggest portals. Fully Managed not on offer. |
| | £99 | Rent collection offered as part of the fully managed service. Fully managed fee is 6% of rental income pcm |
| | £49 | You save £50 if you select the tenant find option with just 1 reference. Fully Managed is based on £85 pcm, one of the cheapest |
| | £1,050 | The most expensive online letting agent. However the package includes viewings. Rent Collection Type Services: £145pcm + £950 one off fee. Fully Managed is priced at 9.2% pcm + £850 (one off fee) |
| | £99 | There is a free tenant find option at £149. Fully Managed £65pcm |
7. DIY landlords and avoiding paying a letting agent
One reason a lot of landlords hire a letting agent is to help with these inconveniences. The downside to this is paying agent fees that cut into your profit.
Whether you can't afford an agent or simply want to avoid paying fees, this section is for you. Here we'll give you insights on renting your property without the help of a letting agent and paying them fees.
Finding tenants yourself without an agent
This is the first step, and often the most difficult, for any landlord. While your property might attract dozens of interested tenants, not all of them will be a suitable fit. 
Start by advertising your rental in local stores and shops. Grocery stores and markets generate a lot of foot traffic and usually offer a business board or other area to post items for sale or rooms for rent. 
You can also post an advertisement in your local newspaper. Be sure to include quality photographs and a detailed description of the property. List other important information like your name, contact number, the property's location, price, and availability. 
Unfortunately the popular property portals don't let landlords advertise on their portals. This privilege is only for letting agents.
However sites like OpenRent allow landlords to post on the big property portals via their platform for as little as £50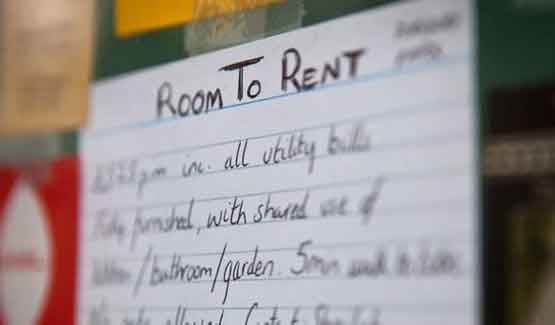 Costs for finding a tenant without a letting agent
Posting an ad at a supermarket/shop: £10 a week
Newspaper ads: £10 a week
Using OpenRent: £50
Tenant referencing
Once you choose a desirable candidate, it's time to start referencing them. This includes checking their history as a tenant, finances, and credit. 
If possible, contact previous landlords to find out what type of tenant they were. Did they pay rent on time or were they late? What condition did they leave the property in and why did they end the agreement?
You also need to check their income and other finances. This is an important step in the process. If the tenant you choose has poor credit or a track record of debt, they may not be able to pay their rent on time, forcing you to start the process all over again.
Costs of tenant referencing without a letting agent:
Depending on how stringent you'd like to be, landlords need to pay between £10 to £100. 
Conduct your own viewings
Interested renters want to see your property in person. This means conducting and hosting viewings and showings.
You need to answer and address all inquiries about the property and schedule viewings that are convenient for both you and the prospective tenants. Once you decide on a date and time, it's your job to walk them through the property and answer any questions they might have.
This is difficult for some owners who are emotionally invested in the property. You need to approach viewings as a neutral, unbiased third party. Try to be objective and avoid getting offended by any negative comments the candidates might make. 
Also, don't be afraid to tell them you're unsure of an answer and will get more information. It's better, to be honest than to make up an answer or give false information. 
Costs of conducting viewings on your own:
Time and a few scheduling headaches!
Writing a tenancy agreement
Now that you've chosen a tenant, it's time to write up the official contract. This paperwork protects both you and the renter and includes information like the length of the tenancy, terms, the price of rent, and when the rent is due. If you're renting out a furnished space, you also need to make an inventory list including detailed descriptions and pictures. 
For this tenancy agreement to be legal, it needs to include and follow all local laws. This includes placing the tenant's deposit in an approved government scheme without 30 days and not taking on additional administrative fees.
Both you and all tenants must sign and date the agreement for it to be legal. It should also include information about how to legally end the lease early to protect both parties. 
Costs of a tenancy agreement without a letting agent
Free, there are an abundance of tenancy agreement templates available online. 
However if you need to customize templates for bespoke changes, to ensure you remain on the right side of the law you may need a solicitor that could cost £300+
Collecting rent yourself
Next to finding and referencing tenants, collecting rent is often reported as one of the most stressful things about being a landlord. When tenants don't pay on time, it's your job to confront them and collect the entire, agreed-upon amount
This can get uncomfortable, especially if you've developed a friendship with your renters. Some tenants will try and take advantage by asking for an extension or only paying a portion of the rent. 
As a landlord, it's important to keep your emotions out of things. Set a specific date for when rent is due and hold them to it. Standing orders and direct deposit work well for this, preventing late payments and helping you avoid unwanted conflict and confrontation.
Costs of collecting rent yourself
Potentially a tonne of headaches and difficult conversations
Renting out your property doesn't have to be complicated. While using a letting agent can cut down on some of your stress, it can also cut into your profit. With these tips, you can rent your property yourself, taking care of all the major steps without losing out on any of the revenue. 
ESTATE AGENT FEES
Estate agent fees aren't always easy to understand, that's why we've created you an estate agent fees calculator. Buying and selling a home is no easy task and that's why so many people elicit the help of estate agents.
Estate agents are experienced professionals with connections and in-depth knowledge of the real estate world. But some people are still unsure about paying estate agent fees when they can just sell or buy a home themselves.
Is hiring an estate agent worth it? What jobs do they perform and how can it help expedite the sale or purchase of your home? How do estate agentc calculate their fees? Keep reading for an estate agent overview and fee guide that'll help you make an informed decision.
Compare Estate & Letting Agents
Enter your postcode & find the best agent for your property
1. Estate agent fee calculator
Use our estate agent fee calculator below to see how much it will cost you to hire an estate agent
You can also select additional services to calculate your cost of moving.
Estate Agent Fee Calculator
100,000
500,000
1,000,000
1,500,000
2. How much do estate agents charge?
We've taken a look at some of the big brands in the estate agent world and researched how much they charge sellers.
Also important, is we've assessed their average time to sell a property for those sellers looking for faster sales.
The data is based on property within the M25 and surrounding areas.
| | | | |
| --- | --- | --- | --- |
| Estate Agent | Fee | Average time to sell (weeks) | Average asking price |
| | 1% | 17 | £354,877 |
| | £99 | 17 | £324,612 |
| | £999 | 19 | £297,519 |
| | 3% | 19 | £464,667 |
| | 1.18% | 14 | £369,987 |
| | 1.90% | 16 | £401,236 |
| | 1.32% | 19 | £375,292 |
| | Free | 8 | £267,099 |
3. The Role of an Estate Agent
Before we start calculating the fees of an estate agent, lets understand exactly what does an estate agent do?
The estate agent you hire is tasked with listing your home, helping you decide on a price, handling all inquiries, and settling all details surrounding the final sale.
Pricing Your Home
Choosing the right price for your home is a crucial step in the selling process. A lot of factors go into this decision and it can be an emotional one. Oftentimes, a seller thinks their home is worth more because of their emotional attachment to it. An estate agent offers an unbiased, objective opinion based on the current market value.
Agents can also provide sellers with comps or a CMA or comparative market analysis. This is a report of recent homes sold in your area. The report compares the size, location, and price of other homes like yours.
Your estate agent will consider the home's specs, the number of days on the market, and the final selling price. This gives you a better idea of how much buyers are willing to spend based on the current market. The CMA is a useful tool for buyers as well and gives you leverage when it comes to negotiating a reasonable price.
Pricing yoru home can vary per estate agent. This is important to bear in mind when you calculator estate agent fees. One agent may be cheaper, however they may value your home lower and therefore you lose out in the long run.
Listing Your Home
Once you settle on a listing price, it's time to advertise your home for sale. While this may sound simple, it's actually quite involved and complicated. Some people choose to go it alone (or list their home as "for sale by owner")  but using an estate agent puts you in a better position to sell.
Estate agents have access to some of the most popular selling platforms, such as Zoopla and Rightmove, which puts your listing in front of countless prospective buyers.
Most estate agents are also part of a core group that shares information, resources, and listings. One of your agent's professional colleagues may have the perfect buyer for your home. Many agents also do walk-throughs where all agents from their office or company walk through your home to see if it's a good fit for their clients.
Estate agents have connections throughout the real estate world, which means more eyes on your home than you'd be able to obtain yourself. They also have resources for advertising to a select group of buyers, which many homeowners don't have access to. Estate agents greatly increase your pool of prospective buyers.
Handle Inquiries and Organize Viewings
Once you list your home and your agent starts advertising it, the calls should start flooding in. Now it's your agent's job to not only field these calls but schedule viewings that coordinate with your schedule.
The homeowner usually isn't home during the viewing. This takes the pressure off the buyer and allows them to freely explore the home without the homeowner looking over their shoulder. Your agent will check with you and schedule a viewing on a date and time that works for you.
Most people can't be bothered with countless phone calls and scheduling viewings at their home. This is where an estate agent comes into play. Estate agent fees cover a long list of tasks including scheduling viewings and fielding phone calls for inquiries.
Most people who contact your agent are interested in seeing your home first-hand. You might be at work, on vacation, or tied up with other obligations. That's why having an estate agent means never missing the opportunity to show your home.
Keep Things Moving
There will inevitably be a time during your house sale when things grow quiet. Whether it's following an influx of interest but no offers or after an offer has been made but while inspections, permits, and paperwork are being drafted.
This silence can be torture. You'll drive yourself crazy wondering if the buyers changed their mind, if their financing fell through, or if something else went wrong. Your estate agent acts as the go-between for your lawyers and the buyer's realtor. It's their job to keep the sale moving forward.
They'll follow-up with any contractors involved, the other realtor, lawyers, and inspectors. Some people believe that the estate agent's job is done once an offer is made and accepted, but the opposite is true. It's during this crunch time that reputable estate agents really shine through.
Close the Deal
Closing a house deal requires specific paperwork, inspections, and other details that most homeowners aren't familiar with. Property agents, on the other hand, know all the ins-and-outs of closing a deal.
They guarantee that no steps are missed and no-stone goes unturned. This is a benefit for both the buyer and seller. Your agent will also negotiate the price and deal. They are your point of contact and their fees cover all communication between you and the buyers. This helps maintain positivity during the sale and prevents any emotions from getting in the way.
4. Types of estate agent fees
When looking for the best letting agent or estate agent, calculating fee aren't the end all and be all, but they are probably the biggest factor!
Now that you understand the role an estate agent plays and their importance in the buying and selling process, let's talk money. And no, we don't mean the sale price of your home. We're talking about how much estate agent fees are and if it's worth it for you to hire one.
A quick search online will show you a wrath of estate & letting agent marketing, focused on bringing in customers based on low fees. So let's dig a bit deeper on the prices on offer.
How Much Do Agents Charge?
Estate agent fees range from 0.75% to 3.5% depending on the location and value of your property. You must also consider VAT fees, or value-added tax, which can tack on another 20%. VAT taxes, also known as consumption taxes, are added onto any product that has a value from the production stage to the sale.
The percentage an property agent charges isn't a direct reflection of their level of service but is usually based on the type of contract you enter into. Be sure to read the entire contract before signing. If you don't understand any part of it (including specific charges) ask your estate agent to explain. A few things to look for when examining the contract are:
Am I locked in with just one estate agent? What are the penalty fees for changing agents?
What happens if I find my own buyer without the help of the agent?
If I'm unhappy with the agent's performance, how quickly can I terminate the contract?
As with letting agent fees, estate agent fees are negotiable, so don't be hesitant to haggle or ask for a better deal. Just avoid insulting an agent with years of experience or a proven track record of fast sales. You can also use an estate agent fee calculator to give you a better idea of how much a quality agent will cost.
Additional Services Estate Agents May Charge Fees For
Estate agents do more than just market and sell properties. For additional fees, estate agents offer a wide range of services, including but not limited to:
Mortgage Advice
When you hire an estate agent, you get access to more than just their personal knowledge and experience. They often have relationships with other professionals in the field, like mortgage lenders.
Not only can estate agents offer their own expertise on obtaining a mortgage and current rates, but they may refer you to a specific lender who can help.
Some agents charge a fee for this service while others get a kick-back from the lender. Research the mortgage lender your agent suggests to ensure they're qualified and reputable.
Surveying and Conveyancing 
Every property needs a survey prior to selling. The purpose of a survey is to verify the property lines and boundaries.
A surveyor will provide a legal description and documentation of the results. Some estate agents offer this service or know someone who does. 
Once you've obtained a buyer and the sale is almost complete, you'll need a conveyancer to legally transfer your property to the new owners.
Most estate agents work closely with one conveyancer, saving you the time and hassle of finding your own. Similar to a mortgage lender, most agents receive compensation from the conveyancer for the referral. 
Property Improvements and Upgrades
Does your home need a facelift? Is it in need of major renovations or a few repairs or upgrades?
In the interest of getting a higher asking price, some estate agents will help with improvements and upgrades. This doesn't mean the agent will pay for these changes, but instead, lend advice and recommendations for improving your chances of getting your asking price.
Many estate agents have good relationships with contractors in different industries from landscaping and plumbing to electrical and even general contractors. For an additional fee, you can not only get professional advice on money-making upgrades but also access to qualified professionals to get the job done right.
Renting or Letting Property
If you're ready to move but not ready to sell your home just yet, a qualified estate agent can help you rent or let out your property. With thousands of renters in the UK, letting out property is a great investment opportunity.
Earn passive income to use towards your next dream home. Estate agents can help find and reference tenants, collect rent, and even perform maintenance and repairs.
Of course, all of these services come at a cost. Fully-managed services will cost you more than individual, fix-fees but mean less aggravation and stress. 
Sit down and do the math to make sure letting your property makes more financial sense than selling.
Are Online Estate Agents Fees Lower?
The biggest difference between online property agent fees and high street agents is that through an online service you'll pay fixed fees for specific services, whereas high-street agents charge a percentage. Online estate agents also deliver basic services and usually deal with high street agents anyway. Most online agents work through websites and call centers.
There are two common types of online agents: online-only agents and hybrid agents. Here's the difference.
Online-only agents require you to perform most of the work yourself. You're tasked with taking photos, creating the advertisement, handling inquiries, conducting viewings, and even negotiating final offers.
Hybrid agents do most of the work online but also hire local property experts to conduct viewings, field inquiries, and negotiate offers.
Because online estate agents charge a fixed fee rather than a percentage of the sale, sellers with high-value homes will pay less using an online service. However, you may not get the extensive, hands-on service offered by high-street agents. This is why many sellers opt for a hybrid service that offers the best of both worlds.
What Add-On Options Are Available for My Listing?
When calculating your estate agent fees, it's important to factor in add-ons. If you feel that a basic advertisement or listing isn't enough, you can add certain features to make it more appealing. Premium listings offer perks like listings toward the top of the results page, better quality images, and reach a wider audience. While you'll have to pay for these bonus features, it's worth it for motivated sellers who are eager to make a deal.
Other add-on options include virtual tours and open houses.
Should You Choose an Estate Agent Based on Cost?
You get what you pay for, which is why the answer to this question is no. Some people feel that the commission estate agents collect is exorbitant compared to the amount of work they do. 
While there are some unreliable estate agents out there who take the "post and pray" approach to selling homes, there are also plenty of proactive agents who have your best interest in mind. (Post and pray means they post your property on a popular site like Zoopla or Rightmove and just pray the phone rings, without doing much more.)
With that being said, you can expect to pay more in estate agent fees for a qualified, experienced agent than you will for a "post and pray" agent. 
So, how do you find these reliable estate agents? Remember 2 important points: the most capable estate agents often work for agencies that pay the highest wages and charge reasonable fees. 
On the other hand, agents that work for agencies with low fees have to take on more house sales in order to reach their sales goals. An agent who's spread too thin can't provide the level of service or attention that you deserve.
The second point was already mentioned — you get what you pay for. The less an agent is making (and charging), the lower their quality of service will be. 
If an agent is working for less than they feel they deserve, chances are, they'll put little effort into the sale of your property. 
The more you invest (both monetarily and emotionally) in your estate agent, the more you'll get back. By paying the agent's full fees, you're showing a gesture of faith. This, in turn, gives you a better experience, service, and sale price.
Instead of focusing strictly on the estate agent fees, focus on how much you stand to make on the final sale. This is the figure that really matters.
When Estate Agent Fees Are Paid
Estate agents don't get paid until the new owner (the buyer) becomes the legal owner of your property. Once you exchange binding contracts with the buyer, the estate agent will submit their invoice to your solicitor.
Once the transaction is legal, your solicitor will take the estate agent fees directly out of the sale proceeds.
The balance will then be transferred to you.  Not settling the agent's invoice within a set number of days (usually detailed in the contract), can result in daily interest fees of 5% or more. Avoid these additional fees by settling the invoice in a timely fashion.
Things to Look for When Paying Estate Agent Fees
Before you cut a check or sign a contract with your estate agent, keep your eyes out for these factors:
Check that your agreement doesn't entitle the agent to collect their fee as soon as the buyer/seller contracts are exchanged. If so, you'll need to have the money available outside of the sale proceeds. Make sure the agreement reads that the fees are paid upon completion. 

Some estate agent contracts detail that the fee is payable as soon as the binding contract is signed by the buyer, not "on condition", which means when the deal is complete. This loophole means that the agent will get paid even if the contract is terminated prior to completion. If it's the buyer who backs out of the deal, you can sue them for breach of contract and keep their deposit. However, if you're the one to pull out of the deal, the estate agent fees will come out of your pocket. 
When Can an Estate Agent Claim Their Commission? 
Commission and estate agent fees are slightly different. The commission is the amount paid upon the sale of your property and is a percentage of the market value.
Estate agent fees can include a long list of services including advertising your property and viewings.  All conditions of your contract must be met before an estate agent can collect their commission. There are 3 specific conditions they must satisfy.
The agent must find a buyer willing to enter into a valid binding contract. This means that the contract meets the requirements of the

Law of Property (Miscellaneous Provisions)

Act 1989, s.2. The contract cannot be void for mistakes, fraud, etc.

The buyer must be financially able and willing to complete the deal. The buyer's eligibility is determined at the contractual date for completion. If there's a dispute over the agent's rights to his fees, the contractual completion date must pass before proceedings for commission collection can proceed.

The agent must prove that they were the effective cause of sale, which means that they introduced the buyer to the property and created the contract between buyer and seller. This is a gray area since an "introduction" can technically mean just bringing the property to the buyer's attention.
Unconventional Fee Arrangements
When calculating estate agent fees, know that not all estate agent fees are created equal. Sometimes, it takes a bit of creativity to create an arrangement that works for both you and your agent. 
If an agent is presented with one deal where they're guaranteed a 2% fee or a second deal with a 2.5% fee and another 20% for anything over the asking price, which deal do you think they'll work harder for? 
Money talks and the more opportunity you offer your agent, the more likely they are to give your house sale all of their effort and attention. 
In theory, all estate agents are obligated to act in your best interest and do everything they can to secure you the best price and results. In fact, many agents take pride in doing just this (especially if they're collecting commission). 
Unfortunately, no one policies this aspect of the sale process, which means not all agents are this honest or this proud. In either case, adding motivation and incentive for agents will no doubt positively impact your sale. 
Think of this small investment as insurance that you'll receive the agent's best service and performance.
So, what type of unconventional fee arrangements can you make? Let's take a look at the options.
Sliding Scale Fee Incentive 
This payment option motivates estate agents to get you premium pricing for your property, fast! The sliding scale rewards agents who sell the property for above the asking price, but also penalizes them if they fail to do so.
For example, if your home is priced at  £450,000, the agent will receive the standard fee of 1.5% for getting the asking price, but will only receive 1% if they fail to meet this threshold. In turn, they can receive 2% for getting over  £450,000. 
You can change these stipulations, as long as both you and the agent agree upon them. You can also add in a timeline that rewards the agent for selling your property in less than 6 weeks, for example.
The agent can also be penalized for not selling your property in the time frame promised.
This incentive works well with agents who guarantee they can sell your home for top dollar and quickly. This sliding scale forces them to put their money where their mouth is — literally!
The agent's reaction to this arrangement will tell you a lot about their abilities also. One who agrees without hesitation is confident in their abilities, whereas an agent who falters may not be as good as they claim. 
Profit Share Incentive
In this scenario, if your home sells for above the targeted price, the agent receives a percentage of this additional money. This method is sometimes combined with the sliding scale incentive to penalize agents for not reaching the targeted price. 
Profit share is sometimes used to negotiate a lower base fee while also motivating the estate agent to reach the target price or above.
Multi-Agency Incentive
Some people find this payment option a bit ruthless, but it's essentially a matter of winner takes all. You hire two estate agents and whichever one gets you the best price, "wins".
You might be tempted to let the 2 agents share the fee but this isn't recommended.
Many professionals take the multi-agency approach, and here's why.
Competition is one of the greatest motivators — especially when it comes to money. When one estate agent is battling another for the claim to your sale and profit, they're inherently motivated to work harder and faster. It's like a race to the finish!
This competition also encourages agents to see every prospect to the end and fully negotiate all offers. If they don't, their rival has a chance of getting the upper hand and stealing the deal from underneath them. 
Be prepared though, this approach can be extremely stressful! This option is best for sellers who have experience working with multiple agents at once. 
Personal Incentive
For sellers who want to sell their property fast and need the agent's undivided attention, you can offer a personal cash bonus from your own pocket. 
For example, you can offer the agent an additional £500 if they sell your house in 2 weeks or if they find a buyer willing to pay the asking price. 
Just be sure that all cash or personal bonuses are cleared through the agency owner or manager before proceeding.
Why Estate Agent Fees Aren't Normally Published
Many estate agents worry that the public views them as a commodity rather than a service. What's the difference?
A commodity is something that's interchangeable with consistent quality, whereas a service depends on the level of skill with which it's executed.
The quality of service will also impact the price, speed, and stress of the entire process.
It's no wonder that estate agents worry that homeowners paint all agents with the same brush. Publishing their fees will only draw attention to the agents quoting the lowest rates, not the ones with the most experience.
Many agents avoid publishing their fees in the hopes that they'll have a chance to speak directly to a potential client and make a strong first impression. This gives them a chance to prove their worth and justify their pricing.
It's also unfair for an estate agent to publish fees before physically viewing a property or speaking to the vendor. This would be as if a contractor quoted a renovation project without first visiting the site. 
Not listing fees upfront also gives agents a bit of flexibility as they determine how much work the job will entail. Now, agents can raise or lower their fees based on the difficulty of the sale and the seller.
Some consumer groups press estate agents to openly publish their fees without considering the above-mentioned points and concerns agents have. 
If this were to come to fruition, it would be worse for both the agent and the public, since more attention would be placed on price than on quality or reputation. 
5. Tips for negotiating with Estate Agents
If you've calculated your potential estate agent fees and decided that using an agent is right for you, you could probably use a little advice on how to deal with agents. While you both share the same goal — to sell your house — you don't want to overpay estate agent fees and the agent wants to get paid. Here are a few tips for dealing with agents so you don't get take advantage of.
How to Get a Better Estate Agent Fee Rate
We already mentioned the biggest difference between high-street estate agents and online agents is that online rates are generally fixed whereas high-street agent fees are based on the home's value, location, and other factors. If you want the best rate for agent services, it's best to opt for an online or hybrid agent.
Hybrid agents give you the best of both worlds. Not only do they work for a fixed fee (which is often easier to negotiate) but they perform the tasks of both online professionals and high-street agents.
This includes fielding inquiries, scheduling viewings, and negotiating pricing. Although high-street agents will handle the sale from start to finish with minimal effort on your part, you'll pay for this luxury. And sometimes, the percentage is simply too much for homeowners to swallow. This is especially true if you need to income from your home sale to make your next real estate purchase.
There are a few ways to negotiate the best rate including:
Don't negotiate until after your meeting with the agent. At this point, they're more invested in the project (and are seeing pound signs), which means they'll be more willing to negotiate.
Don't simply ask for a lower rate. Be prepared to haggle and play hardball.
Don't insult the agent or they might walk away altogether!
A 1% fee is reasonable. Act shocked if they propose something much higher. Lowball them if need be with your end-game focused on hitting that 1% mark.
Mention that you're considering other agents with lower rates (even if you're not).
Be honest with yourself about the value of your home and the selling price. Negotiating when your home is already priced too high won't end well.
Make it clear that you've used an estate agent fee calculator so are confident in what the numbers should look like.
At the end of the day, you want an estate agent you're comfortable with and who is invested in selling your home. This could mean paying more than you want for their services. Decide how much you're willing to pay before heading into negotiations and determine how valuable your time is.
Using Multiple Agents
One thing most people don't realize is that you can use multiple ages at once and shop around. You aren't limited to just one agent unless that stipulation is listed in the agent's specific contract.
There are pros and cons to this approach. The benefit of using multiple agents is that you'll have access to a larger pool of potential buyers.
The more agents involved, the more knowledge, expertise, and resources available to you. On the other hand, if an agent knows you're working with others, they won't feel as committed or loyal to you.
They may also offer contradicting advice which could ultimately confuse you. Regardless of how many agents you use, only the one who sells the property will get the commission.
This could lead to some healthy competition among agents, making them more aggressive about landing the sale. You can also use one or two agents and actively advertise your house yourself. If you find the buyer, no agent gets any commission, which could save you a hefty amount of money.
Shop Around for Estate Agent Fees That Make the Most Sense for You
Are you torn between selling your home yourself or hiring an estate agent? Do estate agent fees seem too steep for you? At the end of the day, it's all based on how much time you have to dedicate to the sale of your home.
Most people would prefer to hire an agent to do all the leg work. You're also paying for their knowledge, connections, and industry experience. But that doesn't mean you have to settle on a high commission rate or a fixed fee.
Consider a hybrid agent or online services if you think a high-street agent's fees are too much. Or, take things to the negotiating table to settle at a reasonable price that works for you both.
Should You Choose the Cheapest Estate Agent?
Are you trying to sell your home and save money at the same time? If so, you may be considering hiring the cheapest estate agent you can find. People say you get what you pay for. The same holds true when hiring an estate agent, which is why you shouldn't settle for the agent with the lowest price tag.
The truth is, the most qualified estate agents will charge slightly more for their expertise and services. Do some research before making a decision.  Which agents are selling properties and fastest and for the highest price?
Sometimes, paying a higher fee upfront means getting a higher offer. Look at it as more of an investment than an expense. Aside from price, you also need to consider the agent's personality, marketing tactics, and approach to your house sale.
After all, you'll be dealing with them on a regular basis and need to see eye to eye on most issues. It's also important to note that you may end up dealing with different agents at different times in the sale process. The expert who performs your home valuation may not be the same one who conducts viewings. 
If estate agent fees are your biggest concern and you're worried about paying a high commission on your property, you may be better off hiring an online estate agent. These agents charge a flat fee for individual services rather than a percentage of the sale.
6. Selling via a quick sale company
Looking to sell your house – fast? While "quick sale" companies might sound like a great idea at first, they're often too good to be true. These companies offer to sell your house fast and at a discounted rate. 
Unfortunately, most deals are misleading and don't benefit you financially. Read below to understand fees, terms and issues when using quick sale companies to sell your house
What is a Quick House Sale Company?
On average, it takes between 3 and 12 months to sell a house. Quick sale companies promise to sell your house in just one week! 
Quick sale companies buy your house from you directly and then quickly find a third-party buyer to take it off their hands.
Many companies will negotiate a discounted sale price because they pay cash for homes.
Reasons Homeowners Use Quick Sale Companies
The biggest appeal of quick house sale companies is their ability to pay in cash. If you're a homeowner looking for cash now or want to sell your home immediately, you may consider using one of these companies. 
Quick sale companies also pay all related fees including solicitors. 
Here are a few more reasons why you may want to sell your house quickly:
Get rid of unwanted inherited property

Relocate due to a recent career change

Relocate for health reasons

Financial issues including repossession or excess debt

Divorce

Unable to sell using a traditional estate agent 

Pre-existing issues with the property (high risk of flooding, short lease, etc.)

Your need to move is greater than your need to sell for the best price
While using a quick house sale company may benefit you in the above-mentioned situations, there are a few downsides to going this route.
These include:
Incorrect property valuations

Unclear fee structures

Contracts that restrict you from selling to someone offering a better price
Protection for Homeowners Using Quick House Sale Companies
If you decide to use a quick sale company, you're entitled to some protection. 
Unfortunately, the quick sale market isn't regulated, which means you're not protected when entering into an agreement with one of these companies.
Some quick house sale companies join the NABP (The National Association of Property Buyers) to put seller's minds at ease. The NAPB ensures that all members are registered with TPOS (The Property Ombudsman) and follow their strict Code of Conduct. 
This protection allows homeowners to contact the NAPB or TPOS if the quick house sale company breaks the Code of Conduct or takes other unethical or immoral actions. In some cases, homeowners will receive compensation.
How Fast Can Reputable Quick House Sale Companies Close a Deal?
Realistically, professional quick house sale companies can provide cash for your property within 7 to 28 days, even though most claim they can do it within 24 hours.
There are only a few specialists who have the resources to close a deal this quickly. If you use an unreliable company, this "quick sale" process could take months as they try to find a buyer and secure financing. 
How Much Can You Make Off a Quick House Sale?
There's no set cost, but most quick house sales close at between 75% and 82% of market value. Be wary of any company that promises to get you up to 90% or even 100% of your home's value. 
Many companies will use the words "up to" when describing percentages to mislead homeowners.
These offers aren't a guarantee to buy your home for cash but instead, an offer to sell your home for you — no matter how long that takes.
How Do I Know How Much My Property Is Worth?
Knowing the fair market value of your property is the first step in preventing yourself from being taken advantage of. So, how can you determine just what your house is worth?
The easiest way is to elicit the help of a few local estate agents. Ask their professional opinion on how much they could sell your house for in a specific timeframe (i.e. 4, 6, or 8 weeks). 
By asking specific questions, agents are more apt to give you an accurate estimate of open market value instead of an overvaluation designed to impress and motivate you into using their services.
Remember when valuating your property, use online tools to get a strong estimate in conjunction with an estate agent. 2 popular tools are Nationwide's house price calculator and Zoopla's value your property tool.
Other Costs to Consider When Using a House Buying Company
Reputable selling companies don't charge any fees. In fact, most will pay your legal fees and deduct this cost from their offer price.
Beware of quick house sale companies that claim to buy any and all houses regardless of condition. Also, avoid any buyers that offer a verbal agreement but insist you pay inflated surveyor valuation costs. 
These can range from £200 – £600. Always get all agreements in writing.
These charges are usually called a 'refundable payment for valuation', which at least gives you some protection since it's refundable. The loophole here is that you can only get your money back if you accept the company's offer. 
Some companies can offer you a strong verbal offer, pocket £200 or £300, and then lower it after you've paid. For companies that do this enough times, they can make a profit without ever buying a property! 
Avoid using quick sale companies that require payment upfront. Another red flag is if the company requires a cancellation or withdrawal fee. 
Using a Quick House Sale Company If You're Already Listed with an Estate Agent
Some homeowners may not want to put all their eggs in one basket, so to speak. 
If you're wondering whether or not you can list your property with a quick sale company and still use a quick sale company the answer is yes — but with some exceptions.
Estate agent fees depend on the type of contract you sign. Be sure to check if your contract specifically states that it's a SOLE AGENCY agreement or a SOLE SELLING RIGHTS agreement.
If you've signed a SOLE SELLING RIGHTS agreement, the agent can claim a fee, even if someone else buys or sells your home! On the other hand, if your contract reads as a SOLE AGENCY agency agreement, the agent isn't entitled to a fee.
Home Auction vs. Cash House Buyers
There are two ways to guarantee a quick sale of your home — at auction or using cash house buyers. But which one is the better option? 
There are 2 major problems with trying to sell your home at auction. 
First off, the minute you decide to auction your property, it's publicly advertised on Zoopla and Rightmove with a low guide price. Second, if your house doesn't sell, home buying companies will now base their offers on these low guide prices. 
The bottom line is that the cash offers are reduced by nearly £1,000 following a failed attempt to sell at auction.
7. Estate Agent Fees and the law/things to check
All estate agents must follow the laws and guidelines outlined in The Estate Agents Act of 1979 (EAA 1979) and the Estate Agents (Provision of Information) Regulations 1991.
These documents require agents to provide specific information to sellers which are known as information obligations. These include an explanation of all terms used in the contract between the agent and seller client in regards to what payments and remuneration the agent is entitled to. 
All estate agents must provide clients with the following information:
The circumstances around which the seller must pay remuneration to the estate agent for carrying out their work and services, the amount of the payment, and the manner in which it's calculated. 

Any particulars surrounding other remuneration that doesn't fall under the category of "carrying out estate agent work" and how these other payments will be made. 

The amount of all other payments, an estimate of this amount, and how it will be calculated.
How The Ombudsman Handles Fees
All estate agents must belong to an approved redress scheme, with The Property Ombudsman (TPO) being the most popular scheme for 95% of UK agents. 
The TPO outlines an approved code of conduct that all members agree to and must follow. The TPO includes rules and guidelines for charging estate agent fees. Knowing what these are, helps protect sellers from dishonest agents. 
All agents must disclose their Terms of Business which includes all fees and charges before you commit to a contract or have a liability towards them.

All additional costs and fees must be clearly and fully explained in writing before a seller commits to the terms of the contract.

All quotes for agent fees that are based on a percentage must also include VAT. 

It must be explained that the agent's commission is first based on the asking price of your property but may go higher or lower depending on the sale price.

For agents that charge a fixed fee, this price should also include VAT. The contract must state that the fee won't change regardless of the final sale price.

Commission fees are due upon exchange of the contracts. The only exception is any previously agreed upon added fees.

If you terminate your contract with the agent, they must clearly state, in writing, any continued liability you have including commission fees. They must also outline under what circumstances you must pay more than one commission fee. 

The amount of all other payments or an estimate of this amount and how it will be calculated. 
Things to Check on Estate Agent Contracts
The only way to guarantee you get what you pay for and don't overpay estate agent fees is to read the contract carefully. Be sure to ask all your questions before signing on the dotted line.
Here are a few specific things to look out for: 
Can I use more than one agent?

What happens if I find my own buyer? 

How quickly can I end the contract if I'm not satisfied?
Estate Agent Glossary
This estate agent glossary will help you better understand the language agents use in their contracts.
Here are some of the most common terms you'll come across and what they mean.
Fixed Fee
If you're considering an online letting agent, you've probably already heard this term. Fixed fees are prices tied to specific services like premium listings, viewings, and sale boards. 
The agent's contract should list each service with a fixed fee attached to it. Fixed fees are usually required upfront and paid regardless of if your home sells or not. 
Open-Ended Agreements 
Open-ended agreements protect the agent. If your property sells to someone they originally showed it to, they can collect the commission even if months or years have passed. 
Notice Period
This is the period of time that passes between you informing your estate agent that you want to terminate the contract and it actually happening. 
Most agents require two weeks' notice for termination. You must also consider the tie-in period when giving notice (more on this in a minute).
Tie-In Period
This describes the duration of the contract once you sign it, or how long you're "tied" into it. If you cancel or terminate the contract prior to the end date, you may face additional fees.
Most contracts are at least six weeks long. Avoid committing to anything longer than eight weeks to give yourself flexibility. 
This period also includes the two-week notice period.
Terms of Payment 
Most estate agents charge interest. Find an agency that offers a several-day grace period for transferring money before charging interest. 
Multi-Agency Agreement 
Some estate agent companies have several agents working on your property sale at once, This agreement ensures that only one agent (the one who sells your property) receives the commission. 
Multi-agency agreements generally cost more since you have several agents working on your behalf. 
Sole-Agency Agreement 
Different from multi-agency agreements, sole-agency contracts mean that only one agent is allowed to sell your property during the contract term.
The benefit of this agreement is that if you find a buyer yourself, you don't have to pay the estate agent fees which typically don't exceed 2%.
Sole Selling Agreement
Similar to a sole-agency agreement, only one agent has the right to sell your home. The selling estate agent can claim a fee of 1-2%, even if you find your own buyer.
Ready, Able, and Willing Purchaser
This is one important phrase to look out for in any estate agent contract. This clause requires you to pay the agent fees even if you withdraw from the sale or your situation changes. 
Know Your Rights
You have certain rights when dealing with an estate agent. Knowing these rights will protect you from being taken advantage of.
For starters, all contracts must be written in clear terms. There are certain duties that all estate agents have to perform including:
Reveal all financial or personal interests they have in all offers made on your property

Respond to all offers promptly in writing 

Keep detailed records of your sale progression for six years

Provide information on which government-approved scheme they're a member of (The Property Redress Scheme, Centre of Effective Dispute Resolution, or The Property Ombudsman).
If you have any complaints about your agent or their practices, confront them first. If the agent is unresponsive after eight weeks or you're not satisfied with their answer, you can (and should) take your grievances to the appropriate scheme. 
In case of a grievance, it's important you keep detailed records of all exchanges with your estate agent.
Estate & Letting agent FAQ's
How do you calculate estate agent fees?
Estate agents may charge you a fixed fee or a % based on the sale price. The estate agent is usually paid after the sale. Fees vary across different agents. Some agents will sell your house for free, if you take other types of services from them. Some charge fixed fees from between £99-£999. % based agents usually take between 0.75-1.5% of the sale price.
Can you negotiate estate agent fees?
Most agents would be willing to negotiate on their fee. Your negotiating position is strengthened if you have multiple properties or if you have a property which will sell quickly (which means less work for the agent). In addition, if you take other services from the estate agent, like insurance or a mortgage, you can save on the selling fee.
How much does selling a house cost?
The cost of selling your house will vary depending on the estate agent you pick. Some agents will sell your house for a fixed fee, usually between £99-£999 or a % based on the sale price, usually between 0.75%-1.75%.
If I sell my house privately do I need to pay an estate agent?
If you don't involve an estate agent, you will not have to pay them a fee for selling your property. However if you ire an estate agent but manage to sell your house privately, you may still be liable to pay their fee. This depends on the contract you have with the estate agent. Check stipulations carefully to ensure you have the flexibility of selling your property privately and avoid paying the agent a fee.
Does a buyer need to pay an estate agent?
Usually the seller pays the estate agent, buyers rarely have to pay a fee to the estate agent. Buyers could pay the estate agent for other costs such as conveyancing, solicitor or mortgage advisor fees.
How do I choose the best estate agent?
The best way to find the best estate agent is to use Rentround. We allow you to scan the market to compare estate agent fees & performance for free. We help thousands of sellers save on estate agent fees & sell their house quickly.
Is it possible to sell my house without an estate agent?
Yes, you can sell your house privately without ever hiring an estate agent. You will need to value your property, advertise, conduct viewings and complete negotiations yourself. These processes can take a lot of time and there are some regulations you need to be aware of when selling your property. Due to the complexity involved in selling a house, many choose to hire an estate agent to do the work for them
Should I always pick the cheapest estate agent?
Picking the cheapest estate agent may not always be the right choice. Some agents may cost more, but are able to sell your house quicker and for a higher price. Getting a higher offer can offset the highest estate agent fee, which leaves a seller better off. In addition if a seller is in a chain, selling the property quickly may be the priority. As a result, choosing a more expensive agent who's better at selling property quickly could be a better choice.
Who is the best estate agent?
The best estate agent depends on your region and what services you're looking for. Some agents are cheap, some sell property quickly while others get sellers a higher sale price. It's best to research estate agents thoroughly to ensure you get the best one for you. Rentround scans the market for you and provides details on performance and fees to sellers for free.
ARE LETTING AGENT FEES LEGAL?
Letting agent fees are legal for landlords. They are charged in exchange for services related to managing a property. A ban on letting agent fees for tenants can into play in June 2019. This stopped tenants being charged for certain fees such as viewing fees and charges for inventory checks.
WHAT ARE AVERAGE LETTING AGENT FEES?
Average letting agent fees are usually between 8-12% of your first months rental income for tenant find services. Many agents now offer fixed fees for finding a tenant. These are usually between £100-£400. Letting agents charges between 12-18% of your month rent for fully managed services
ARE LETTING AGENT FEES SUBJECT TO VAT?
Yes, letting agent fees are subject to VAT, if the agent is over revenue thresholds outlined by the HMRC
ARE LETTING AGENT FEES NEGOTIABLE?
Many agents will offer discounted prices depending on your situation. A common way to negotiate better deals with letting agents is when you have multiple properties to offer. In addition, if a local rival agent is offering a better fee, that can be used to your advantage.
WHAT FEES CAN LETTING AGENTS CHARGE?
Letting agents can charge landlords fees for the initial service a landlord requires (i.e. tenant find or managed services). However landlords can can also be charged additional fees for inventory checks, cleaning services, repair costs, tenancy renewals etc.