Are you in a hurry to move? Do you need to sell your house fast? Maybe you need to sell quickly so you can purchase your dream home?
If so, you're probably looking for tips on selling your house fast. While selling a property can be a stressful experience, it doesn't have to be. 
With the right marketing efforts, preparation, and professional expertise, you can close the door to your old house and open the door to a bright future ahead.
Paying an estate agent is one such way to close the deal and make your dreams come true. Don't think of this as an added expense but, instead, an investment in your future. 
While hiring a qualified estate agent is step one in the home sale process, it's not the only one. Here we'll share several tips and tricks for selling a property quickly and efficiently!
Wait! Before You Sell…
There are countless factors to consider before you even list your home for sale.
From figuring out your finances and future plans to hiring an estate agent, you'll be faced with some major life decisions.
But, don't worry! In this guide, we'll cover every step of the house selling process so you can close one chapter and start the next without losing your life savings (or your mind)!
What about a property extension?
Before you can list your home, you have to decide if the time is right and consider other options first. Start by asking yourself why you want to sell.  Are you moving because you need more space?
If so, consider the cost a property extension. This is especially cost-effective if you love your current home and location. Instead of selling your house and uprooting your life, see if you can transform your current home into your dream home!
If you're relocating for work, school, or other personal reasons, that's something you can't fix with renovations.
Become a landlord
You can think about renting out your current home rather than selling it.
Being a landlord comes with a certain level of responsibility (and sometimes, stress), but it's a great way to bring in a steady (sort of) income.
While you won't get an influx of cash that you would from a sale, you'll get a monthly rental income while still benefiting from any property price growth.
This will mean you'll shift your attention to a letting agent and their fees as opposed to an estate agent.
Consider your finances
When it comes to selling your home, the first thing to look at is your finances. Here are a few things to consider:
Do you have a current mortgage on your home and if so, how much do you owe?
What other debt do you have?
How much is your house worth?
How much money do you need to purchase your next home?
If you do have a mortgage on your current home, it's important to find out if you'll incur any penalty fees for paying it off early. Ask your lender or check your contract. You can also ask about taking your current mortgage with you to your next property. This is known as porting.
Remortgaging is also a popular option and best if your current mortgage agreement is coming to an end or your next property is more expensive than your current home.
Keep in mind that most of the figures you're working with now are rough estimates.
There's no way to know if you'll get the asking price for your current home or if your new hours will require repairs or renovations.
When considering costs, don't forget about realtor and solicitor fees as well as closing and moving costs. Every expense should be calculated into your current finances and budget.
Choose where to go
Do you already know where you plan to move to? Perhaps you even have a house picked out. Are you planning to buy or rent? Some homeowners choose to rent for a short period of time before purchasing another home.
This is common when sellers get an offer on their current home but haven't secured a new house yet.
Renting a property gives you plenty of time to shop around, research neighborhoods, and find the perfect fit for you and your family. It takes the pressure off of you and prevents you from making an impulsive purchase simply because you have nowhere to live.
Does the idea of renting a place and moving twice seem daunting to you? If so, you'll need to plan on selling and buying within the same time frame.
While this can be complicated, preparing for this process will help things go more smoothly. You can also place a contingency in the contract that buying the new home is contingent on the sale of your current home.
This is a common practice and gives sellers a grace period of between 30 and 90 days to find and close on a new home.
Selling your home quickly – a checklist
Congratulations! You've decided to sell your home. Unfortunately, it's not as easy as putting a "For Sale" sign on the front lawn and waiting for the perfect buyer to come knocking.
There are countless factors to consider before you even list your home for sale.
From figuring out your finances and future plans to hiring an estate agent, you'll be faced with some major life decisions.
But, don't worry! In this guide, we'll cover every step of the house selling process so you can close one chapter and start the next without losing your life savings (or your mind)!
1. Hire an Estate Agent
Compare Estate & Letting Agents
Enter your postcode & find the best agent for your property
It's no big surprise that this tops the list of ways to sell your home fast. Estate agents have insider knowledge and connections in the property market. They not only know how to sell your home but to whom and fast!
Estate agent fees cover a wide range of services including property listings, viewings, and marketing. This last service may be the most important one of all.
As a homeowner, you can only do so much to market your property on your own. You may turn to social media, friends, and neighbours to drum up attention. Sadly, this isn't enough.
If you want to sell a house quickly, you need the help of a professional, experienced estate agent. Not only do they know other agents with clients of their own but they also have access to property portals like Rightmove and Zoopla.
These are some of the leading property websites in the UK. And if your property isn't listed here, you're missing out on countless leads and potential offers. Only agents have access to these valuable websites and listings.
Paying estate agent fees, in the long run, is a small price to pay for their skills and connections. 
To find an estate agent, run a comparison on Rentround for free. We show you fees, services and performance of local agents (for free!).
2. Consider Curb Appeal
In life, and in real estate, first impressions mean a lot. When a potential buyer approaches your property, they should be met with a clean, attractive, and welcoming appearance. Not a lawn filled with broken toys, dead grass, and clutter.
Stand on the outside of your house and give it a good once-over. What stands out as some sore points that a buyer might notice?
Is your lawn in need of a good trim? Do you need to add more greenery or landscaping? How's the lighting?
Accent lights along the driveway and walking paths aren't just eye-catching but they ensure safety for those entering and exiting your house.
Is your driveway in disrepair with holes and cracked asphalt? Are any of the steps or paving stones leading up to your home broken or missing?
Don't forget about your front door and shutters. Chipping paint is both unsightly and dangerous. 
All of these issues need to be fixed immediately if you want to sell your home fast. 
3. Stage Your Home for Sale
Once you renovate the outside of your property, it's time to move indoors. Staging your home for sale is an important step in the process, especially if you plan to schedule viewings.
Remove all clutter and unsightly messes. Keep all of the floors free from not only dirt and debris but clothes, shoes, and other household items.
As lovely as those family pictures are on your walls and nightstand, they should be put away. Not only does this tell potential buyers a little too much about your private life, but it prevents them from envisioning this as their future home.
Clear your kitchen and bathroom counters. Put away any unused appliances like toasters and coffee makers. In the bathroom, place toothbrushes, make-up, and other personal items in the closet or drawers.
Again, you want your home to be inviting but also crisp, clean, and almost new. It should be a blank slate for the new homeowners to add their own personal touch to.
Do you smell that? If you're a smoker or have pets, your house might have an unpleasant odour that you no longer notice. Try lighting a few scented candles or essential oil diffusers to create a nice fragrance for visitors. 
Estate agents have plenty of experience staging homes for sale and can guide you in the right direction. 
4. Let the Estate Agent Conduct Viewings
This is one mistake a lot of homeowners make when trying to sell their home fast. When it comes to scheduling and conducting viewings with potential buyers, leave it to the professionals.
Not only are you likely paying for this service as part of the estate agent fees, but agents are experts at putting a good spin on minor flaws in a home.
No matter how badly you want to be there for the viewing, it's best you make yourself scarce. Nothing scares off a potential buyer faster than a hovering homeowner. Having you present makes the buyers uncomfortable and hesitant to ask important questions.
Some homeowners even make the mistake of chiming in, defending their property, or arguing with the buyers! 
Let your estate agent handle all interactions with the prospective buyers so that you maintain a positive relationship and can close the deal without any drama. 
You also need to be flexible with viewings. Whether you like it or not, it's about working around the buyer's schedule.
If your agent calls you in the morning with a potential viewing that afternoon, quickly tidy up your home and take it! Find a way to make yourself scarce and let the buyers view your property.
You never know when the next offer might come in. While this can be inconvenient, it's necessary to increase your chances of getting an offer. 
5. Host an Open House
Open houses are a relatively new concept in the UK but they're a great way to get multiple eyes on your property at once. They also appeal to those prospective buyers who find individual viewings uncomfortable. 
Open houses attract not only buyers but other estate agents who are doing research for their clients. Be sure to stage your home properly prior to an open house.
The best time to schedule an open house is on weekends when buyers are out and about actively house hunting. 
6. Take Professional Photographs
Smartphones are great for posting on social media and snapping photos of your most recent holiday. They're not so great for capturing appealing photos of your house that'll result in a quick sale.
A professional photographer or estate agent will take breathtaking photos of your house that make it look bigger, cleaner, and more appealing. You may not even recognize it! 
They'll also help you clear the area, position furniture, and adjust the lighting for the best results. 
Your listing photos need to be perfect. After all, 90% of home buyers view properties online before they visit in person. You want your photographs to make the right first impression. 
Some estate agents will photograph property listings themselves or hire a professional photographer to guarantee the job's done right.
Video walkthroughs are another popular way to showcase your property in the best light. In light of the Covid-19 pandemic, some buyers are hesitant to enter your home during a viewing.
Give them an alternative option by uploading a video walkthrough on your listing. Not sure how? For additional estate agent fees, your agent will take care of this for you — and film an impressive video to boot!
7. Market Your Property Correctly
Now that your house is all tidy and ready for new owners, you need to get the word out that it's for sale. There are a few ways to go about this.
For starters, estate agent marketing is the way to go. Agents have access to property portals like Rightmove and Zoopla. Here they can manage your listing, upgrade it to a premium listing, and network with other agents.
One report showed that homes listed on Rightmove sold 26 days faster than their counterparts. That's almost an entire month! 
In addition to online listings, you can promote your property on your personal social media accounts including Facebook and Instagram. Get the word out and tell the world your beautiful home is on the market. Share some of those amazing photographs and a detailed description (more on this later).
Sale boards are a more traditional advertising method that still has some benefits in today's tech-savvy world. For an added cost, estate agents can provide a sale board to place outside your property.
This helps generate interest with neighbours and those passing by. 
You also need to market to the right audience. Single bachelors aren't looking for 3 bedroom homes with great schools and moms with children aren't interested in studio flats near the city.
Make sure your listing and marketing efforts are geared toward your target audience. Estate agent marketing is designed for specific audiences looking for a property just like yours.
8. Create an Attractive Listing
We talked about photographs and videos for your listing, but what about the actual words on the page? The write-up for your property listing is just as important as the pictures that go with it. 
Your listing should include all the awesome features of your home including the size, number of bedrooms, proximity to the city and public transportation, as well as local schools. Include any recent upgrades or remodels as well.
An estate agent can help you craft a compelling and attractive listing that leaves buyers wanting to know (and see) more! Not only that, but agents can create premium listings on property portals to get even more eyes on your house.
9. Price It Right
Money talks when it comes to selling a property. If your home is way overpriced, it'll never sell. This seems like a pretty basic concept but it's a hard one for some homeowners to understand.
Many people are emotionally invested in their homes, especially if they've lived there a long time. You might think your house is worth more than it actually is.
Unfortunately, potential buyers don't have that same sentimental connection as you do. They only care about what the house has to offer them and what the price tag is.
Pricing your home too high comes with a long list of negative side effects. 
When most people search listings online they do so using a certain price point. For example, they may only search homes priced at £250,000 or less. If your home is priced at £255,000 when it's really worth £240,000, you're missing out on an entire pool of interested buyers.
Overpricing your property also makes it harder for buyers to get mortgage approval. Lenders may appraise your home at a much lower price than the buyer is asking to borrow, putting them out of the running. 
Wondering how to price your home correctly?
Market valuations are the only way to get a true assessment of how much your home is worth.
A lot depends on the current property market and trends. Valuations let you know what other homes comparable to yours are listed for or recently sold for. 
Even if you don't agree with these figures, this is what buyers will be using to decide if your house is worth the asking price. So you have to at least take it into consideration. 
Estate agent fees generally cover an in-depth market valuation, helping you settle on a reasonable asking price. Avoid sticker shock and make a quick sale by pricing your property competitively but realistically.
You should also set a timeline for reducing the price of your home. Choose a steadfast period of time after which you'll lower the price if you don't receive any offers.
You don't need to choose the price reduction right now, but you should have a solid idea of how long you'll wait before bringing down the asking price. Use feedback from your estate agent and viewings to adjust the price.
Remember, the longer your house is on the market, the less likely you are to get the asking price.
10. Focus on Small Repairs First
Most homeowners who want to sell their homes quickly don't have the time, money, or interest in performing major renovations or repairs. Skipping this step could cost you in the end, which is why it's best to perform at least the minor, necessary repairs before listing your home for sale.
Think of it as applying makeup to your property instead of getting cosmetic surgery! The former is a less costly investment.
Focus on obvious issues like peeling paint, loose tiles, leaky faucets, or holes in the walls or ceiling. Minor upgrades that won't cost a lot but will make a big impact include repainting, adding outdoor lighting, and upgrading your appliances.
Be sure to add these upgrades to the property listing so potential buyers know what they're getting for the price. 
11. Timing is Everything
Even if you're eager to sell your property, it's important not to list it too soon or at the wrong time. The best time for selling a property is spring. 
During springtime the weather is nice and people are eager to get out and start looking for a new home. Everything looks better in the spring also. Flowers are blooming, the sun is shining, and most of the winter's dirty snow is long gone.
Avoid listing your property in the winter months when things are dark and depressing. Most people are looking to save money during the holidays, not spend it, which is why October through December is the least productive time in real estate.
You may have luck listing your home in the summer if it's suitable for families with children looking to move before the school year starts.
12. Consider quick cash sale firms
Have you seen the adverts for the company 'We buy any car'?
Well there's the equivalent for house… well actually there's hundreds of these companies.
Within reason, they do buy almost any house.
The catch? You won't get the full asking price. Usually these firms will offer anywhere between 80-88% of your property's value. 
These companies will then pay you within a few weeks.
You're happy as you've managed to sell your house quickly and the firm is happy as they've bought a property under market value.
These sell your house quickly firms are great for those looking for fast sales and not too fussed about getting full value.
13. Get an energy performance certificate
You can't sell your home without an EPC (Energy Performance Certificate). This is a standard document that ranks properties based on how energy efficient they are. Homeowners must present this certificate to potential buyers.
The good news is, you can list your home once you've applied for an EPC but can't close until it's obtained. A qualified domestic-energy assessor must perform the energy performance test, after which they'll award you an EPC.
Another benefit to hiring an estate agent is that they'll likely have an assessor they use regularly. If not, you'll need to find one yourself.
14. Research & hire a solicitor
As important as an estate agent is, a solicitor is equally as important when selling your home. There are certain legal documents that an estate agent isn't permitted to draft or file.
Before you start the sale process, choose an experienced conveyancing solicitor. Consider things like their reviews and reputation and location. The closer their office is, the better. That way you can easily meet to sign or drop off important paperwork.
Most sellers choose a solicitor and firm before putting their house on the market, but you don't have to. As long as you choose one once you have a buyer, your home sale should run smoothly.
Conveyancing costs can vary but the average price for a solicitor is between £850-£1500 plus the cost of disbursements.
Some estate agents will recommend a solicitor. While this is fine, just be sure to compare quotes and prices for other solicitors. In many cases, agents will get a referral fee which is then passed onto you.
What to do once you're getting in offers
So you've done what you need to do as a seller. Now well done, you're getting interest and hopefully offers!
Let's see what the next steps are…
1. Entertain offers
In the best-case scenario, you'll have more than one offer to consider. Once a buyer makes an offer on your home, you have to decide if you're going to accept it or not.
By law, your estate agent has to tell you about every offer, regardless of what it is. Now it's time for negotiations. You have several choices here.
You can either reject the offer from the start if it's too low, counteroffer with another price or accept it. If you decide to counteroffer, your agent will contact the buyer's agent with a price that's more than the offer but slightly less than your original asking price.
Now, it's up to the buyer to agree to this new listing price or come back with another offer. It's this back-and-forth process that pushes most sellers to hire an agent. They handle all of the negotiations and act as a go-between when accepting and negotiating offers.
Once you receive an offer that you're happy with, you can accept it. Congratulations! This is an exciting point in the home selling process but it's far from over.
Just because you accept an offer doesn't mean that the sale is final. A verbal offer is not a legally binding agreement.
The buyer can back out at this point and you can also accept a better offer if it comes in.
2. Do the paperwork
Now that you and the buyer have agreed on a fair selling price, it's time to draft up a legal contract.
Both estate agents will have a solicitor draft a contract. They will then share this draft with the opposing solicitor for review. Both the buyers and sellers must agree to the parameters of the contract and sign them.
This process can take anywhere from 7 to 28 days. The contract will include all stipulations, financial and personal information, as well as what fixtures and fittings are included in the sale price. If the property survey showed any problems that the seller must fix, these will also be detailed in the contract.
It's important to note that once the contracts are exchanged between buyer and seller, you are now bound to the agreement.
That means the buyer can't back out and you can't accept another offer without a penalty. If you pull out, the buyer gets their deposit back and you could face legal ramifications.
On the other hand, if the buyer pulls out, you keep the deposit and may pursue legal action.
As the seller, you're responsible for watching after the house and maintaining it in good condition until the buyer takes over ownership.
3. Get ready to go
The sale is almost done! You're finalizing all the paperwork including the price and closing date.
Now, it's time for you to move out and allow the buyer to start moving in their belongings. Some sellers prefer to remain in the home until the very last minute while others move out as soon as the contracts are signed.
This choice is yours. A lot of it has to do with whether or not you have somewhere else to go. If you've already purchased and closed on your new home, you can move in there. If you're renting, negotiate with the landlord on a move-in date that works best for you.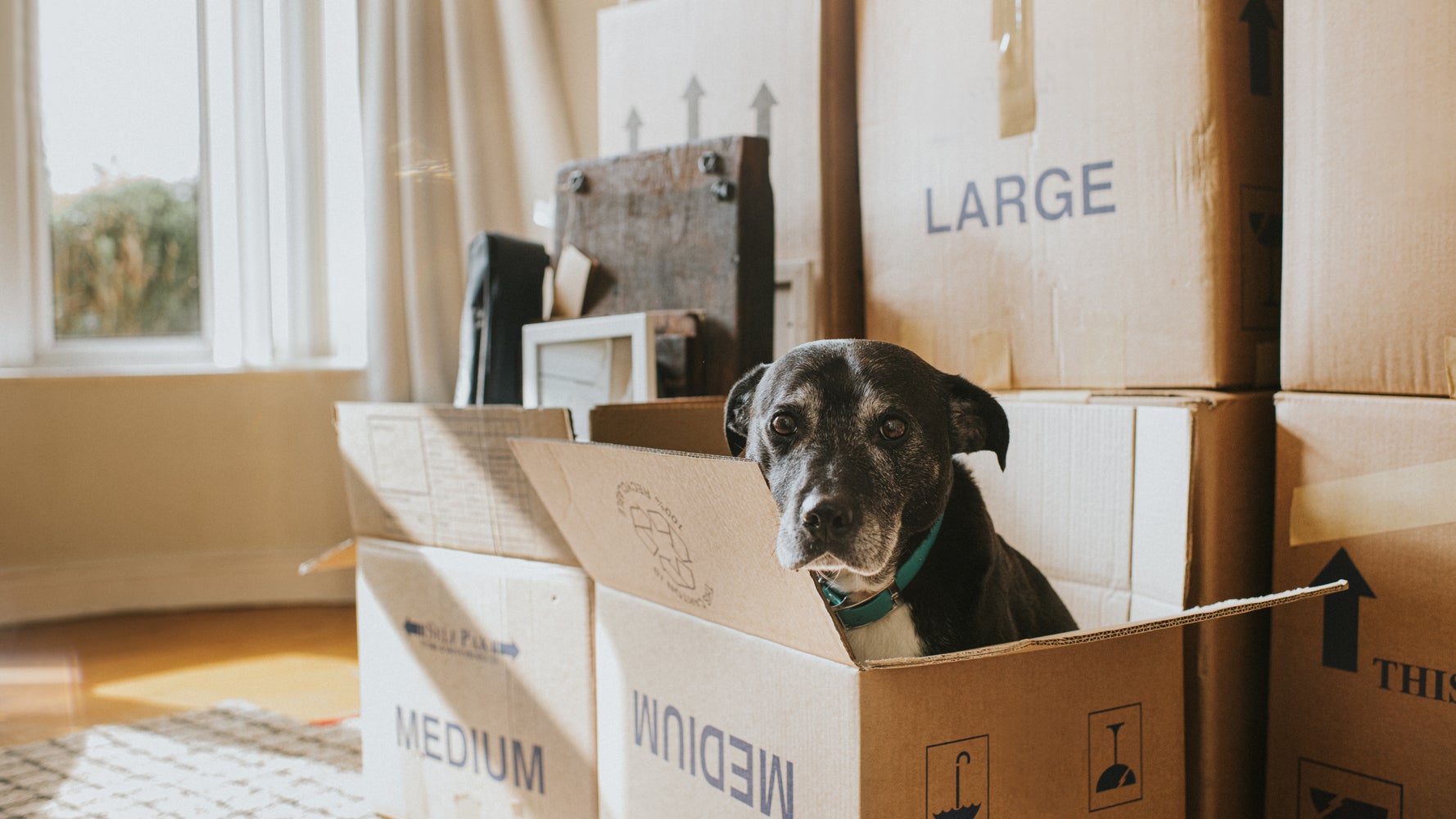 Remember, the home needs to be in the same condition as agreed upon in the contract, including all fittings and fixtures.
Some sellers find it easier to maintain the home by living in it, while others would rather leave it vacant until closing.
Don't be surprised if the buyer and their agent ask to see the home before the closing day to ensure it's in good condition. Don't leave anything behind unless it was agreed upon in the contract.
Some buyers are interested in purchasing your existing furniture. If you're willing to sell, not only will you save money on moving costs but you'll make some money by leaving these items behind.
4. Tell your letting agent or tenants
If the property you're selling is a rental property, you will need to inform your letting agent and current tenants of the property.
In the tenancy agreement, there will be an end date which would mean that unless you can agree with the tenant an early exit, they may be eligible to remain in the property even after the property is sold. This would of course be information you would need to tell the buyer.
The letting agent would need to update paperwork to sign over the tenancy agreement to the new property owner (depending on how the tenancy agreement was drawn up). The could incur a fee from the letting agent
5. Finalise the sale
All sales are final. You'll never be happier to hear those four words. Certain things must happen before the sale of your home is considered complete.
The property must change ownership from you to the buyer, you must accept the payment, and deliver the buyer the keys.
This happens on an agreed-upon date at an agreed-upon location. In many cases, the agents and solicitors are also present to ensure everything goes well.
Your solicitor or conveyancer will deliver the deeds to the buyer. They'll also complete any money transfers into your account from the buyer and register the transfer of ownership with the local Land Registry.
On the day of the final sale, you also need to settle-up with your current mortgage company.
The lender will let your solicitor know the outstanding balance of your mortgage. Your solicitor will take this amount and deduct it from the transfer of funds from the sale price.
Most solicitors will even make this payment for you.
5. Pay the bills
If you had help with selling your home, you need to pay those individuals. This includes the estate agent and solicitor.
Estate agents get a certain percentage of the sale price. Most conveyancing solicitors have a set fee which was previously discussed before hiring them. If you're buying and selling property at the same time, the solicitor can settle the stump duty for the house you're purchasing.
This is the tax placed on legal documents associated with transferring assets and property.
This is also a good time to settle any deposit returns to tenants, if your property was a rental. Deposits must be managed in accordance with the deposit protection scheme you signed up to as part of housing regulation
As stressful as the house selling process is, it's well worth the reward at the end. You've successfully sold your home and now, the only thing left to do is enjoy the new life you've built. Congratulations.
Selling your property quickly: FAQ
How do I sell my property quickly?
1. Get small issues fixed 2. Declutter your home 3. Decorate the property in neutral colors 4. Hire an estate agent 5. Value the property fairly 6. Let the estate agent conduct viewings 7. Be realistic during negotiations
Do I need an estate agent to quickly sell my home?
It's not essential to hire an estate agent to sell your property quickly. However, estate agents sell numerous properties a month. Whereas the general seller will only sell 2-3 properties in their lifetime. As a result, an estate agent's experience can help sell your home fast and for the right price.
Do estate agents charge a fee to sell my property
Yes. You can be charged a % of your sale price, usually 0.5-2%. Alternatively you may be charged a fixed fee, anywhere from £200-£1,000. In addition there are a few estate agents that sell your property for free. These companies make their profits by charging you add on services such as conveyancing.
Should I sell my house through a quick sale cash buy firm?
These companies will offer to buy your property in a matter of weeks. It removes you needing to hire an estate agent, conduct viewings and worry about a long sale process. However fast house sale companies will offer 80-85% of the property's value. As there are some people who need cash fast, these 'we buy any home' companies offer a great solution. If you need to sell your house fast, these firms can offer sellers a great option.
How long will it take me to sell my house?
4 months is the average time to sell your home. This duration spans from initial listing to the final exchange. The duration can vary heavily, depending on the demand, your valuation and the buyers (and your) situation. When there is a chain, so either the seller or buyer is also needing to buy or sell their own property, this can add to the duration as there are dependencies on more than 2 parties. If the buyers own property is facing delays in selling, that may impact the date they can exchange on your property.